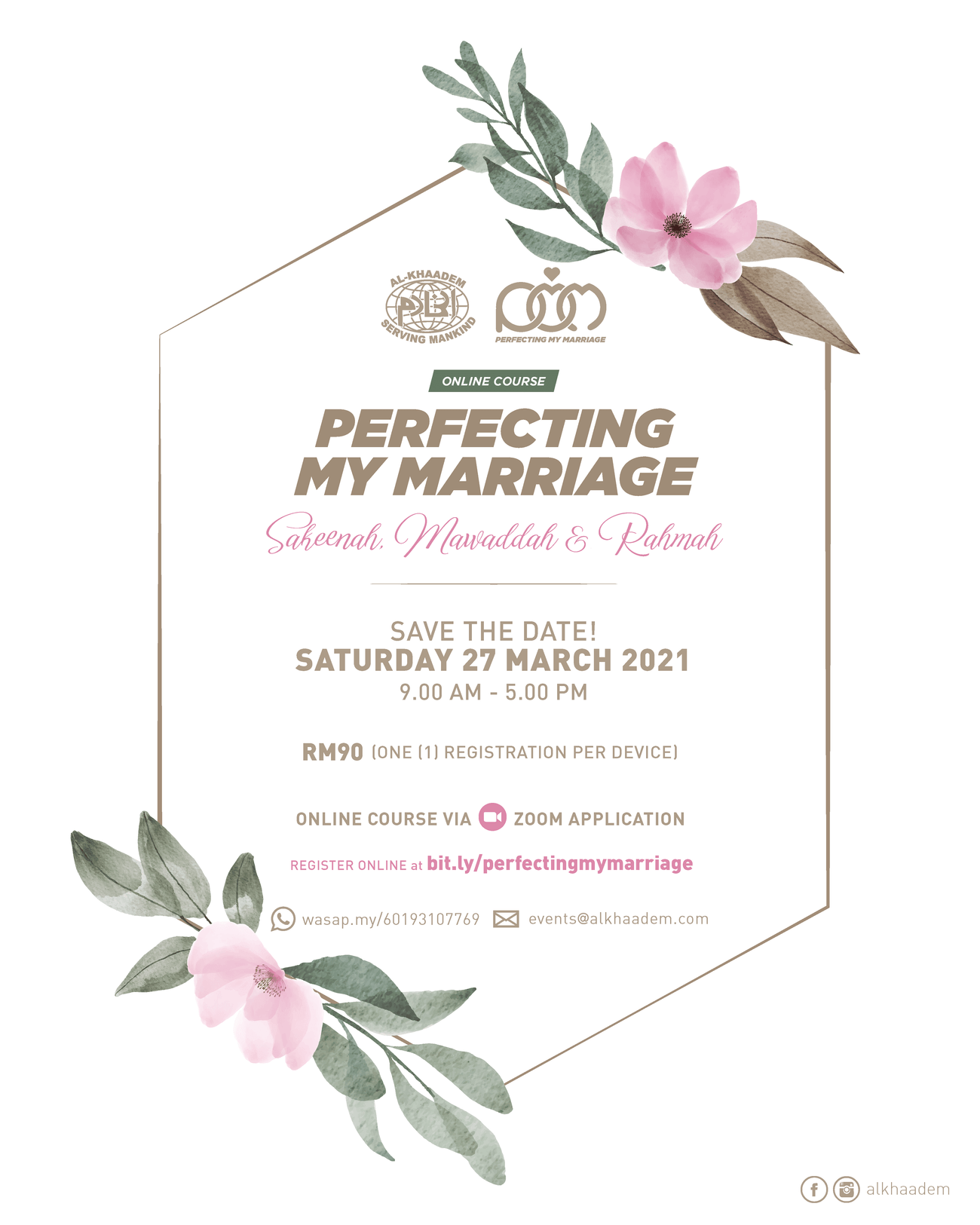 Perfecting My Marriage (EN) #1
Perfecting My Marriage is a one-day course on marriage whereby its main objective is to guide participants to the path of a successful marriage that – above all else – pleases Allah SWT. By taking examples from the sunnah of the Prophet (peace be upon him), participants will learn how to conduct themselves in a way that is in accordance with Islam. The programme includes theoretical learning encompassing the basic fundamentals of marriage and also analysis of case studies on contemporary issues faced by couples today.
The language medium for Perfecting My Marriage is English.
DATE: 27 March 2021 (Saturday)
VENUE: Online via Zoom
TIME: 9:00 AM – 5:00 PM
FEE: RM90/device
Includes:
– e-book
– video recording
– RM10 coupon of unit3.my
REGISTER NOW
---
Please contact us should you have further enquiries.
E-mail: events@alkhaadem.com
WhatsApp: +6019-3107769
---
Follow our social media for updates on our latest activities!







Support our work at bit.ly/infaq2021