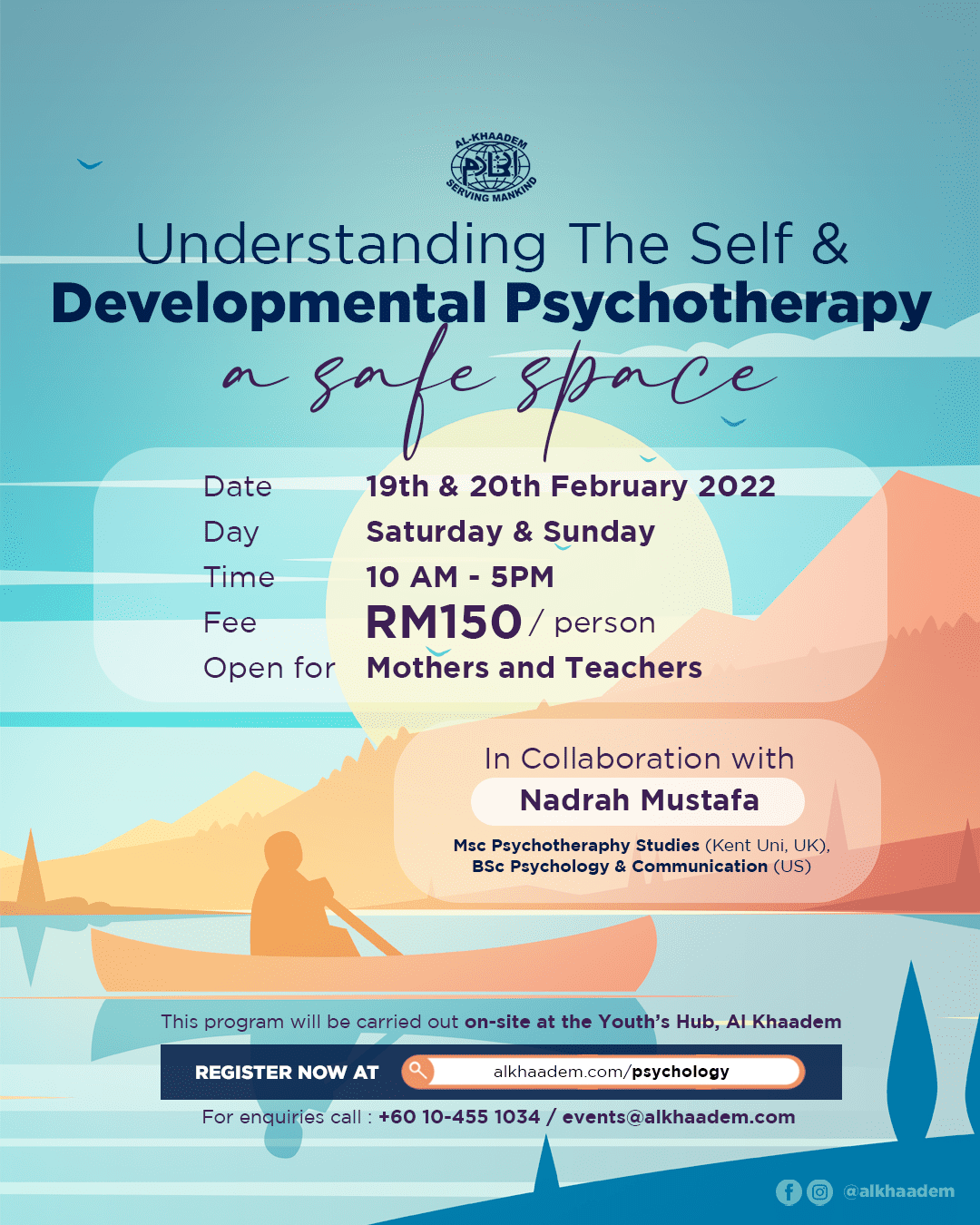 Understanding The Self & Developmental Psychology : A SAFE SPACE
A Safe Space is a 2 days workshop that aims to provide a safe space for both young mothers, teachers or sisters to unwind and take a break and get in touch with their selves through expressive art therapy.
This workshop may serve similar to a support group where the participants will go through a series of activities aimed to allow them to share more about their selves, life stories and personal reflections. InshaAllah, through this, it encourages participants to increase their sense of self awareness, self concept as well as emotional intelligence with help these help to solidify their individuality to navigate around their goals, and day-to-day. The group will be facilitated on the basis of Quran and Sunnah.
What is Expressive Art Therapy ?
Expressive Art Therapy is an intervention used in Psychotherapy or Counselling as well as Education as a guided medium for people to create. While the general EAT combines different mediums of like music and dance; for clear Islamic rulings, we will only use mediums that are made permissible for us such as poetry, journaling, drawing (no eyes), collaging and the sort.
DATE: 19 & 20 February 2022 (Saturday & Sunday)
VENUE: Onsite at Al Khaadem (Brothers' Hub)
TIME: 10:00 AM – 5:00 PM
Onsite Option (RM150/person)
Includes:
– Food (Lunch)
– EAT (Expressive Art Therapy)
REGISTER NOW