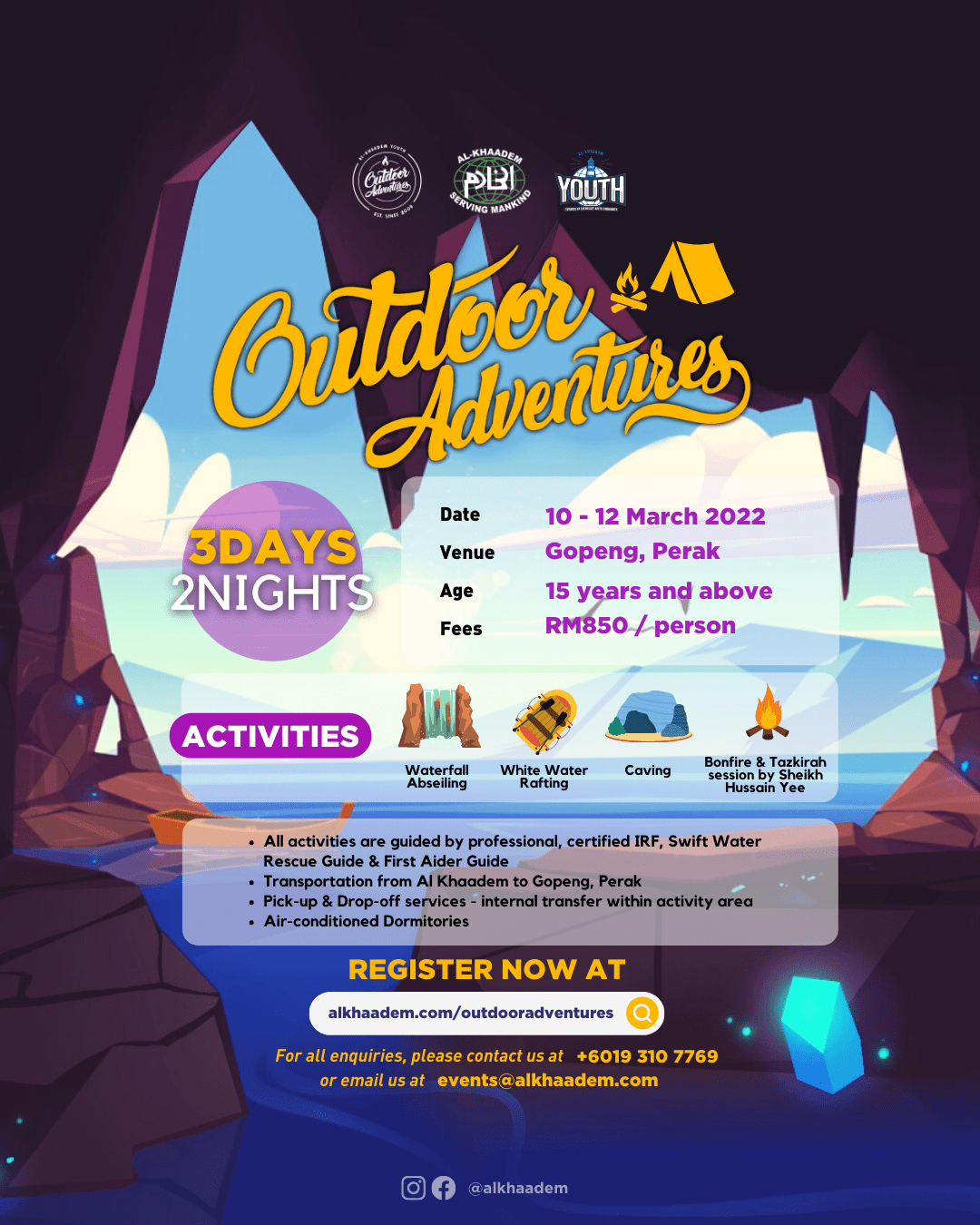 OUTDOOR ADVENTURES 2022
After months of isolation, there is nothing like a great escape experience to bring about connectivity. And we couldn't be more excited! This year, Al Khaadem Youth brings the community and families together in a slightly different way. But that's ok.
While balancing safety and doing our best to minimise the risk of being in-person, you can expect the best Outdoor Adventures  from us. Inspiration from nature, motivation from hosts, and fun-filled activities that nurture you physically, mentally and spiritually.
DATE: 10-12 of March 2022 [3D2N]
DAY: Thursday – Saturday
TIME: 09:30 AM – 5:00 PM
VENUE: Gopeng, Perak Darul Ridzuan
FEE: RM850 / pax
Activities :
Waterfall Abseiling
White Water Rafting
Caving
Bonfire & Tazkirah session by Sheikh Hussain Yee
Inclusive of:
3D2N stays air-conditioned dorm
Transportation from Al Khaadem, Damansara – Gopeng, Perak & all internal transfer within the activity area
Breakfast, Lunch, Dinner & BBQ
Free & Easy River Water Fun
Merchandise (T-shirt)
Professional photographer service
All activities are guided by professional, certified IRF, Swift Water Rescue Guide & First Aider Guide
REGISTER NOW