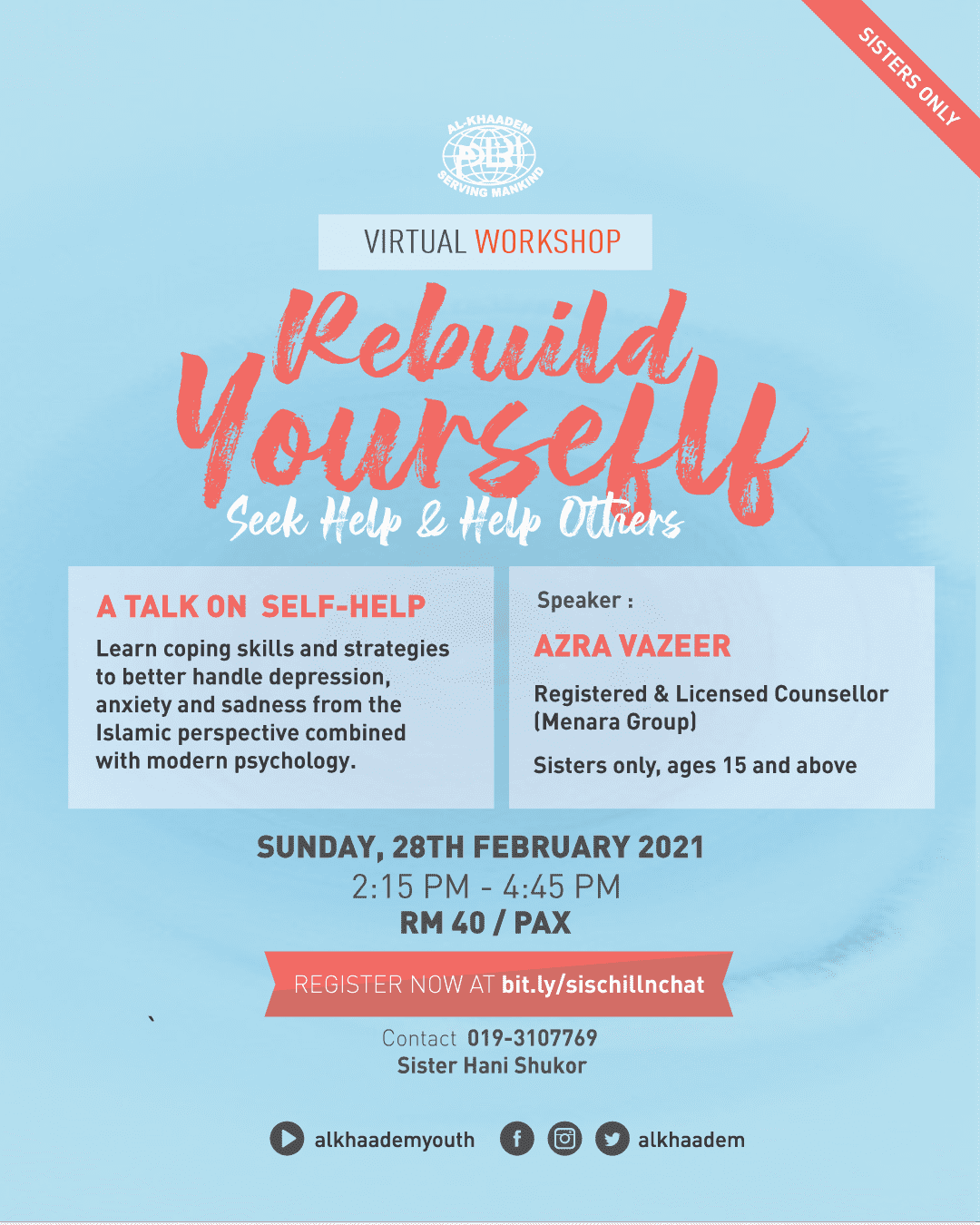 Rebuild Yourself
Do you experience sadness, depression and are unsure of how to face such moments? Or go through sudden bouts of anxiety and stress and can't seem to break out of the cycle? You've tried talking to your friends and family – but just can't seem to feel better. Well, it's time to come together and talk about it.
We all have times when we feel down, stressed or frightened. Most of the time those feelings pass, but everyone is different. You may bounce back from a setback easily, while someone else may feel weighed down by it for a long time because they lack coping skills. It is possible that such feelings will get stronger and develop into a more serious problem and that could happen to any of us.
It's never too late to seek help.
At the end of this workshop, you will learn coping skills and strategies to better handle mental health challenges such as depression, anxiety, sadness, etc. The methods will incorporate Islamic healing combined with modern psychology.
Speaker: Azra Vazeer (Registered & Licensed Counsellor (Menara Group))
Date: 28 February (Sunday)
Time: 2:15pm – 4:45pm
Venue: Online via Zoom
Fees: RM40/pax
SISTERS ONLY, AGES 15 AND ABOVE
REGISTER NOW