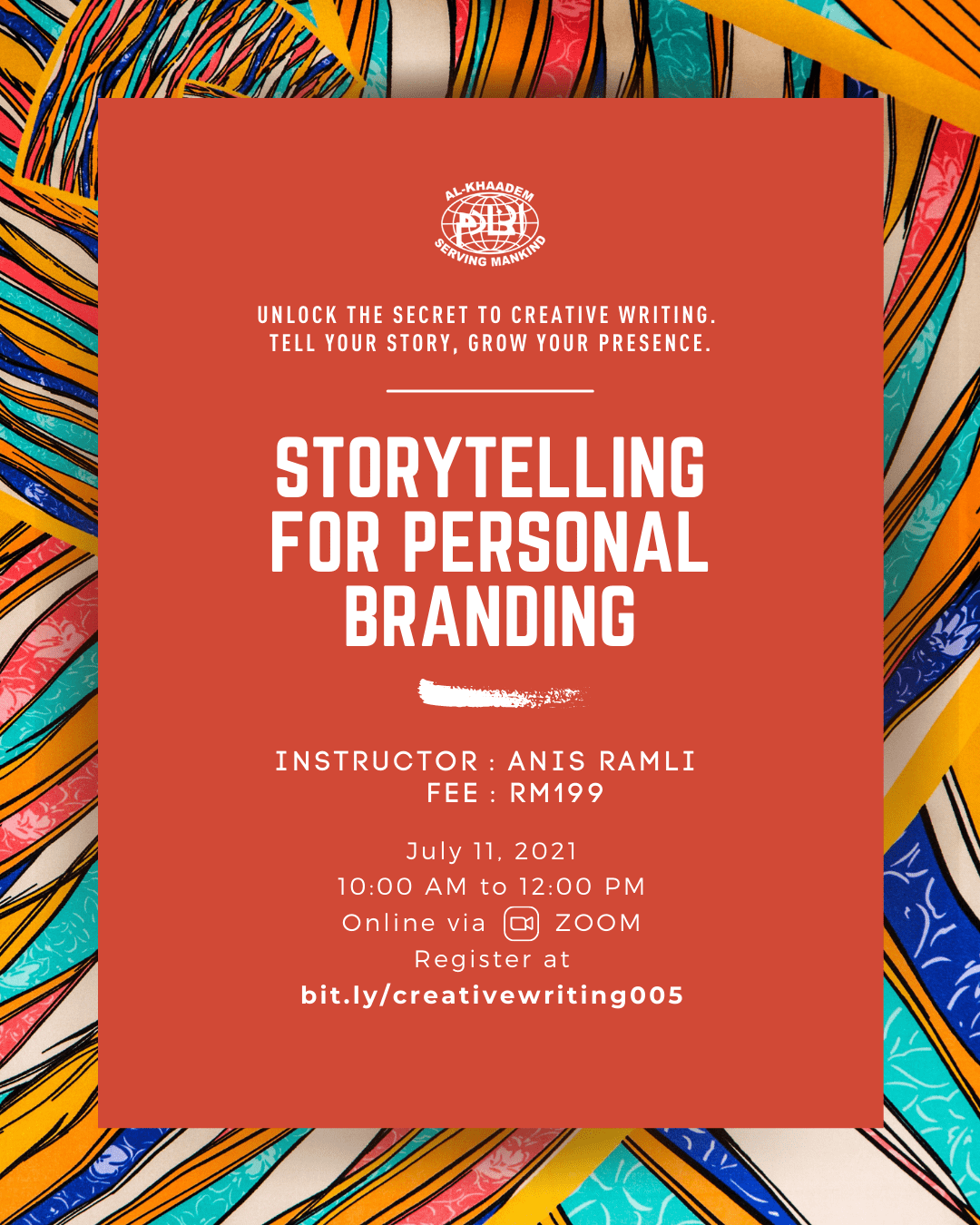 Storytelling For Personal Branding
Tell Your Story, Grow Your Presence.
Effective tips for the non-writer to write creatively and sound like the expert they are to share their brand story.
"Nobody ever sold anybody anything by boring them to death." – David Ogilvy, ad giant.
Whether your goal is to build a website, blog better, pitch an idea, sell a product, start a company, or give the presentation of a lifetime, this sprint workshop will help you actualise your thoughts and break through the noise. All at a gentle pace.
Craft compelling brand stories through impactful writing
Discover core forms to get audience engaged
Interactive workshop
Venue: Zoom Workshop
Date: Sunday, July 11th
Time: 10am – 12pm
Fee: RM199
Workshop details and Zoom ID unique to you will be emailed upon receipt of payment.
REGISTER NOW
Speaker
Anis Ramli

Strategic Communications Practitioner and Content Creator

Anis Ramli is a strategic communications practitioner, writer, creative coach, ghost author, writing teacher and journal guider. She has a degree in Psychology and a former career as editor for Royal Brunei Airlines and various other English women's magazines. In total, she has over 20 years of experience in journalism, training individuals and companies in writing skills and business storytelling for clients in Brunei, Japan, Namibia and across Malaysia.